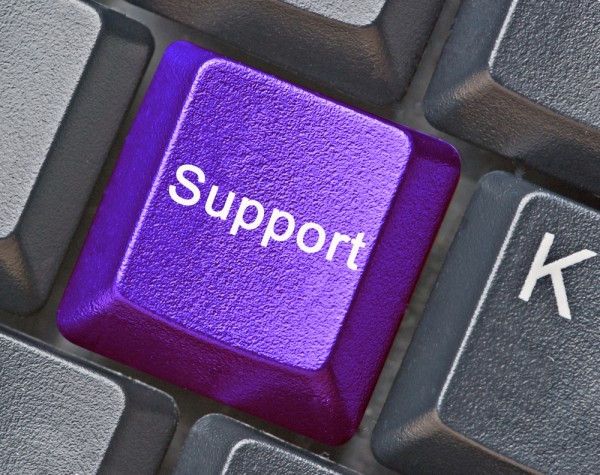 With more and more companies looking to outsource their support due to factors such as skills shortages, there is clearly a demand for services such as automation and remote monitoring and management tools.
But what does it take to build an IT support business? And how does the idea do justice to reality? We spoke to Dale Dawson, director of product at MSP platform Syncro, to find out.
BN: What really goes into starting a service business like an MSP?
DD: If you ask that question to 100 different people, you'll probably get 100 different answers. In reality, you only need one thing to start your own MSP: clients. You must have goods or services that someone is willing to pay for and you must know how to sell that value. If you're an IT professional, you've already cleared the first hurdle. Now all you have to do is find customers who need these services and pay for them.
It certainly gets more nuanced than that, but the conversation often gets infinitely more complicated than it needs to be. The pandemic has shown us that you don't need a physical office, you don't need expensive phone systems, and virtually every aspect of your business can be run from anywhere using a mobile device or laptop.
Logistically, you probably need a website as a basic competency check for prospects considering your services, a phone number, your own domain, and an email address. These are things any ordinary IT worker can do in their sleep.
The standard MSP toolkit when you're just starting out is a Remote Monitoring and Management (RMM) tool for connecting to customer assets, a Professional Services Automation (PSA) tool for ticketing and billing, and maybe a low-end plan for an online accounting package like Xero or Quickbooks Online to sync your invoices and manage your expense reports.
If you're just starting out, you should look for an RMM that offers per-user pricing because a lot of your work initially will be break-fix and you don't want to miss an opportunity to resolve a customer issue you've discovered because you're the did not want to pay a monthly recurring fee per endpoint to monitor their devices.
Finally, you'll probably want to speak to a professional about the amount of insurance you need, along with the possibility of incorporating some sort of legal entity such as a limited liability company as a form of personal protection from potential lawsuits. This rarely happens, but it does happen.
At the end of the day, however, you're back to the first statement, which is that all you really need are customers. If your focus for the first 12-18 months is anything other than acquiring new customers, you're probably doing something wrong.
BN: What are the big problems in running this type of business?
DD: The biggest problem for MSPs is focusing on the wrong things all the time. Most get too entrenched in finding the perfect process or technique, and in many cases spend an inordinate amount of time developing their own custom process to circumvent perceived limitations in their MSP stack. Others believe in the notion that they should only focus on a specific subset of customer or service types because "that's what the big boys do."
In fact, the biggest obstacle to starting your own MSP is the lack of actionable information. In truth, this business is not nearly as complex as it first appears. The most important thing is to understand that this is not the type of business that runs itself. If you spend the limited time you have doing anything other than selling, you will fall behind.
Efficiency can and does play a role, but when you're just starting out and you're only selling, say, 25 percent of your salable time per week, you can be the most inefficient MSP in the world, and it doesn't matter. When you start selling 75 to 80 percent of your salable time, you might want to see how you can invest in efficiencies. This can delay the need to bring in your first technician by giving you additional sellable time. More importantly, it can ensure you have everything you need to know that your time is being used efficiently.
Unfortunately, many MSPs fall into the process and efficiency trap from the start. They never learn how to sell effectively, and as a result, their growth rate is exponentially slower than those who focus on what matters most: selling.
BN: What issues do old and new MSPs need to prepare for?
DD: The biggest problem facing all MSPs today is an exponentially changing landscape. The biggest changes in the MSP space before the pandemic were moving a client's Exchange server to Office 365 in the cloud, or adopting low-cost cloud-based storage for file syncing and backups. These may have seemed like disruptive forces back then, but they pale in comparison to what is happening in the market today.
In recent years, MSPs and their clients alike have had to grapple with a pandemic that has essentially rewritten the rules for how and where employees go about their day-to-day tasks. Rampant inflation and supply chain constraints have challenged any static purchases going forward. And we are now seeing the greatest appetite for cyberwar the world has ever seen. That's quite a challenge for even the most seasoned MSP, let alone someone just starting to learn the basics.
The key to successfully launching an MSP in the current climate is to be as nimble as possible. Small business leaders have no idea how to set up work from home and what will really be needed over time, but you know. Businesses have no idea how to secure remote work sites, but you do. Whatever the challenge, you have the toolset to solve it. The biggest difference between MSPs that shrank (or at best saw stagnant growth) during the pandemic and those that thrived was the foresight, knowing how these market shifts would impact businesses, the tools needed to seize the opportunity quickly and the ability to seize that opportunity by presenting both the problem and the explanation of the answer as a unit to potential customers.
BN: What are the major pain points for businesses today and where do they still need help?
DD: The biggest pain point for most businesses today is uncertainty. First of all, many have no idea whether it is safe to consider the pandemic over or not. If so, what percentage of their workforce will need to come back to the office? If employees are asked to come back, how many will look for alternative jobs that allow them to continue working from home? If they allow them to continue working from home, how can they ensure the same level of security and access that a physical office offers? How much more do they have to spend for it?
Supply chain issues and increased labor costs are another major concern. This leaves companies wondering how much IT they need to run themselves and what they should outsource and how much they can afford to spend when all other costs have skyrocketed at the same time.
Finally, with massive, high-profile security breaches becoming a regular occurrence these days, organizations struggle to understand how to avoid suffering the same fate when they have a fraction of the resources that affected organizations had to devote to IT, let alone IT alone security direct.
It's no longer just about your MSP's IT management skills. Your MSP will now be evaluated on your ability to successfully lead a business into the unknown. For some MSPs, this will be exciting. Others must learn to adapt spontaneously. Anyone who doesn't do this is simply left behind or doesn't even get going.
Photo credit: arka38/Shutterstock