We round up the month's most important meeting, trade show and CVB/DMO news – in one convenient place. Do you have a tip? Get in touch! Want more content like this delivered straight to your inbox? Then sign up for our brand new monthly BizBash Meetings & Trade Shows newsletter to keep up to date with the latest meetings and trade show news.
In case you missed it
At BizBash, we recently highlighted some of the most eye-catching booths at VidCon 2022, which made its triumphant return to the Anaheim Convention Center June 22-25. The gathering drew about 50,000 attendees – a slightly smaller crowd than the 75,000 in 2019 – but that didn't stop more than 150 brands from attending the event. From brands like YouTube, Meta, Prime Video, and Mars, we spotted a host of clever activations — from a forest of pink starbursts and a 40-foot-tall gumball machine, to a pool filled with thousands of plushies and a wavy "meadow."
Plus: Considering Memphis as a destination for an upcoming meeting or conference? See first-hand how the city is evolving into a meetings mecca with a handful of new high-profile hotels and a major $200 million convention center renovation. This month we also looked at how hotels are using unconventional experiences to bring back group business.
Here are five more things to know this month…
1. Marriott brings corporate and club clients to NYC for THE EXCHANGE.
Global hotel giant Marriott International brought more than 1,000 clients, hoteliers and industry leaders to New York City earlier this month for THE EXCHANGE, the brand's annual association and corporate client conference. This year's iteration focused on optimism about the return of in-person events and the new ways Marriott is increasing group business.
"We keep hearing from our association and corporate clients how important personal connections are to doing business — and how difficult it is to replicate those connections virtually," Anthony Capuano, CEO of Marriott International, said in a statement. "The collaboration, innovation, and energy experienced by our clients and hoteliers at this year's EXCHANGE while addressing some of the most important topics for meeting planners was as inspiring as it was productive. Together we continue to refine and shape what the meetings and events of tomorrow will look like."
From July 13-16, attendees took part in Hotel Immersion Experiences at Marriott hotels throughout the Big Apple, including wellness sessions in the Lily Kwong-designed JW Garden at the JW Marriott Essex House New York; a rooftop cocktail hour overlooking Central Park at Le Meridien New York, Central Park; and afternoon tea at the St. Regis New York.
EXCHANGE 2022 also introduced EXCHANGE TALKS, 18-minute sessions aimed at educating, informing and inspiring attendees. Speakers included Capuano and other Marriott executives, including Liam Brown, group president for the US and Canada, and Tammy Routh, senior vice president of global sales.
2. Las Vegas Convention and Visitors Authority appoints former Caesars CEO as new Chief Sales Officer.
Some big personnel news from the Las Vegas Convention and Visitors Authority (LVCVA) announced this week: Lisa Messina, former senior vice president of sales at Caesars Entertainment, will join LVCVA in her newly created position of chief sales in early September Officer. Messina also previously served as Executive Director of Intermediary Group Sales for Hilton and in a leadership role at ConferenceDirect.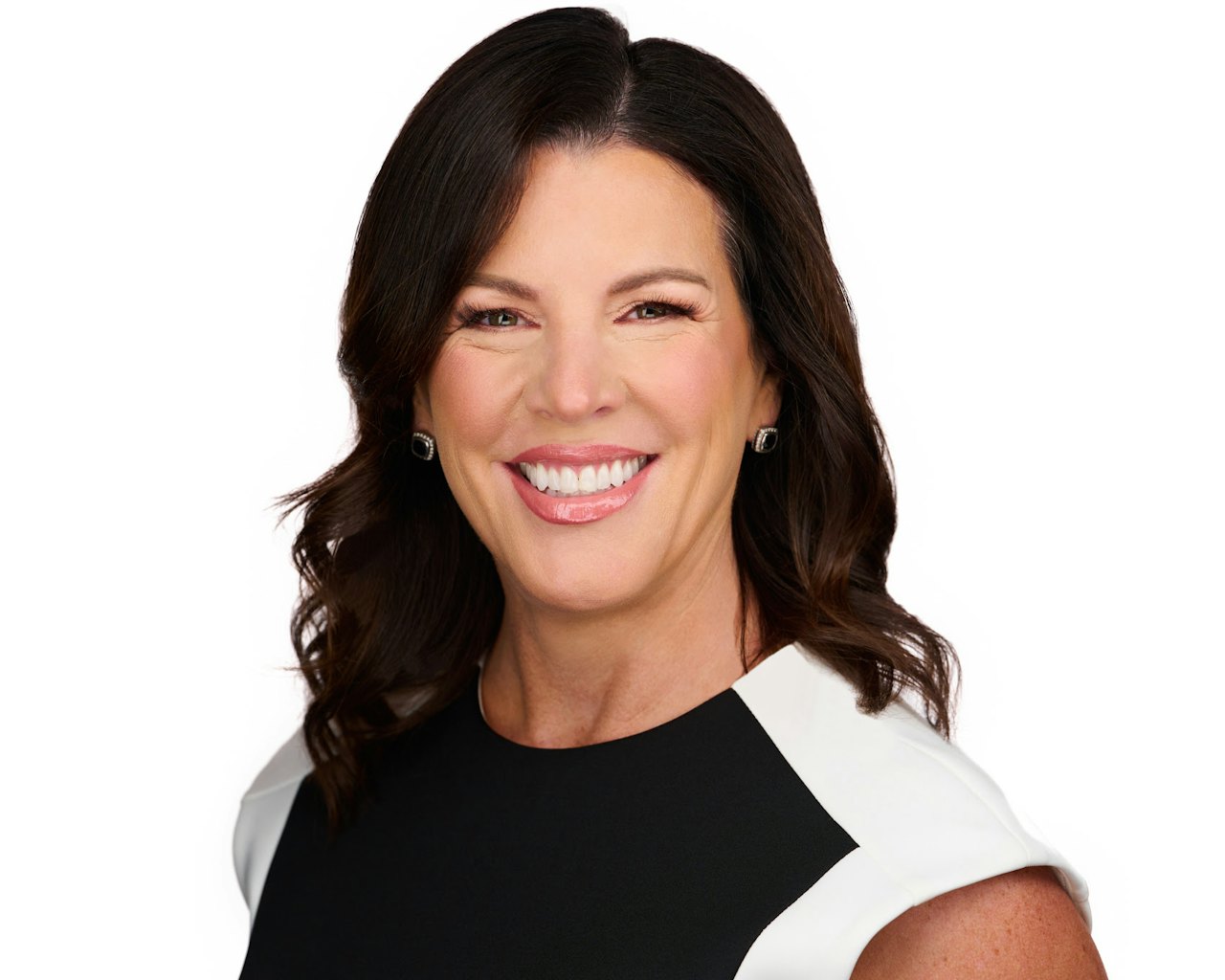 Lisa MessinaPhoto: Courtesy of LVCVA
"We are very pleased to welcome Lisa to the LVCVA team," said Steve Hill, LVCVA CEO and President, in a statement. "She knows Las Vegas, knows our customers, and has earned the respect of the entire industry. Lisa is clearly the right person to become LVCVA's first Chief Sales Officer."
Messina, who has lived in Las Vegas for 12 years, added, "I am very excited to join the LVCVA and represent Las Vegas, the #1 destination for tourism. There is a lot of history to be celebrated in Las Vegas, but there are also opportunities to make history. We are at a pivotal moment where the landscape is evolving in fun and transformative ways. It gives business and leisure travelers even more reasons to come back."
3. Miami Beach Convention Center to unveil new amenities.
2022 has already been a busy year for the Miami Beach Convention Center (MBCC). This year has hosted major global events such as the Discover Boating Miami International Boat Show – the largest boat and yacht event in the world – and BitCoin 2022, a four-day event that brought together some of the brightest minds and experts on Bitcoin. That month, it also hosted Supercon, which brought together thousands of anime, comics, and gaming fans, as well as industry voice actors, celebrities, and creators.
The MBCC also plans to open a new bar and restaurant at its historic Carl Fisher Clubhouse. According to a press release, it will be dubbed The Rum Room and will serve a "tapas-style menu and local South Florida rums in a 1920s setting." Also new to the MBCC is Venu, a 3,300 square meter function space ideal for receptions and corporate events.
In 2022, planners can also expect a full, campus-wide installation of fiber optic connections at MBCC, which will enable a more seamless wireless infrastructure for events that utilize indoor and outdoor venues. And in the near future: An 800-room Grand Hyatt is scheduled to open in 2025, which will be directly connected to the convention center.
4. CVB/DMO professionals travel to Toronto for Destinations International's annual convention.
Destinations International (DI), the premier organization representing CVB/DMO professionals around the world, held its annual meeting in Toronto earlier this month. More than 1,300 industry professionals converged on the Metro Toronto Convention Center for panel discussions, educational events and networking opportunities.
A notable announcement from the conference included the launch of DI's Equity, Diversity, and Inclusion Assessment Tool, a resource for DMOs to "create intentional EDI goals and track progress in the workplace and community through data-driven metrics." a press release. DMOs will have the ability to filter their results by comparable budget size, geography, tourism assets, and more.
And the new DI Chair, Al Hutchinson, the President and CEO of Visit Baltimore, also introduced the Historical Black Colleges and Universities Scholarship Program. With this scholarship, DI hopes to attract underrepresented students pursuing a degree in hospitality or tourism management.
"Over the past few months, numerous hospitality leaders have pledged their financial commitment to this program, and I am pleased to report that we have exceeded our original goal of raising nearly $180,000," Hutchinson wrote on LinkedIn. "I believe this fund will go a long way towards building more representation and diversity in tourism leadership, and I want to personally thank these leaders and organizations who are committed to advancing our industry."
5. The Global Wellness Summit prepares for its 16th conference in Israel.
The premier wellness conference takes place this fall (Oct 31 – Nov 3) in Tel Aviv, Israel. This year's theme is "Open Minds. Open Hearts. Open for Business." In addition to the three-day, invitation-only Global Wellness Summit, attendees can also participate in a number of "travel opportunities" taking place before and after the event to immerse them in Israel's historical sites and indigenous wellness practices . A bonus? Summit attendees will also have the opportunity to meet entrepreneurs who are shaping the future of health and wellness.
"This is an important moment to take an 'open' stance as the world is rocked by global challenges that have been engulfing our lives for years," said Nancy Davis, the summit's chief creative officer and executive director, in a statement. "At this 16th Global Wellness Summit—in a place that knows resilience—we will open people up to cutting-edge technologies, disruptive companies, and ideas and insights that will shape the future of the wellness industry and the world."